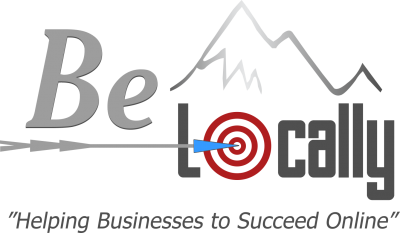 Overview:
A Utah SEO Company
Although we work with companies across the United States, Be Locally is Utah born and raised.
We have enjoyed remarkable success with our Utah SEO clients and, as a result, earned a venerable reputation in the community. Because our success depends on your success, however, we're never content to rest on our laurels. We apply cutting-edge technology and innovative techniques to ensure that your site's optimization boosts you up the search engine rankings where it counts.
An SEO Company Designed for Your Company
At Be Locally, we know that the one-size-fits-all approach to Utah SEO never works. Our truly customized style of working sets us apart, allowing us to give a leg up on your competitors. Google and the other search engines use complex algorithms to determine page rankings. The best combination of factors for improving your results is as unique as your business.
That's why we take a customized approach to every client.
We begin by learning everything about your business and your goals for the future. Armed with these insights, we develop detailed profiles of your ideal prospects and customers, then use those to customize a targeted digital marketing strategy. Our extensive research and proprietary SEO techniques ensure that your site's rankings improve where it matters.
Our Utah SEO Strategies Convert for You
Today, every digital marketing company claims to be an expert in search engine optimization, and they all promise to put you on the first page of Google's rankings. But, unless your site ranks for what's most important to your prospects and customers, you won't see any measurable benefits as a result.
At Be Locally, we know that simply driving traffic to your site won't matter unless those visitors become your customers. Our keyword and key phrase research methods leverage the psychology of internet search and the consumer's path to purchase. We obsessively follow behavioral trends to determine the best placement for your site, based on Google's most recent algorithms.
These are just a few of the reasons why our unique approach to Utah SEO delivers for our clients.
Make SEO a Part of Your Marketing Strategy
Be Locally SEO is Utah's expert in search engine optimization. But successful companies do not live by SEO alone. That's why we also offer a full complement of internet marketing services designed to maximize your success.
Our specialists can assist you with optimized website design and development, content marketing and copywriting, social media marketing and Google AdWords pay-per-click (PPC) campaigns. And, because website SEO is not a "set it and forget it" endeavor, we can work with you to ensure that your online marketing stays fresh, relevant and on target.
Contact us today to hear more about our effective and affordable digital marketing services. We will be happy to provide a complimentary evaluation of your website and tell you more about how our exclusive Utah SEO methods can help grow your bottom line.
Quick Facts
Column 4
Product Expertise:
Google Analytics
WordPress