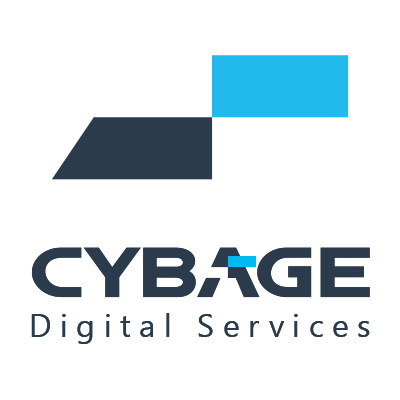 Overview:
Cybage Software is a technology consulting organization specializing in outsourced product engineering services. As a leader in the technology and product engineering space, Cybage works with some of the world's leading organisations. With a laser-sharp focus on technology, Cybage solves complex problems for its clients around Cloud, BigData, Mobility, E-commerce, Data Analytics, Social Collaboration, and enables enterprise-wide digital transformation. 
Our Digital services portfolio is a one-stop shop for the "Office of the CMO" and we help craft compelling consumer experiences. We empower organizations to engage consumers and gather insights to streamline their journey. With our strong focus on digital transformation, we deliver operational excellence with a cohesive digital strategy.  For more details on our service offerings in the Digital service space, click http://www.cybage.digital/
Some Quick Facts    
Founded in 1995, Cybage Software is a software consulting & services partner to technology start-ups, mid-size companies and Fortune 500 corporations alike.
Global footprint supported by more than 5,800 professionals.
Based on a remarkable record of quality, consistency and outstanding technological prowess, we have partnered with more than 200 clients of fine repute.
7 Domains served: Media & Entertainment, Travel & Hospitality, Online Retail, Healthcare & Life Sciences, Supply Chain & Logistics, Technology and Enterprise.
Cybage has 6 defined technology focused Centres of Excellence (CoEs)—E-commerce, Enterprise Mobility & IoT, Customer Relationship Management, Business Intelligence, Enterprise Content Management and Cloud Computing.
We have client engagement offices in New Jersey, California, Atlanta, and Texas in the US; Toronto, Canada, London, UK; Frankfurt, Germany; Amsterdam, The Netherlands; Sydney, Australia; Tokyo, Japan; and Singapore.  
Quick Facts
Column 4
Product Expertise:
Acquia Cloud Platform
Adobe Analytics
Adobe Audience Manager
Adobe Campaign
Adobe Experience Manager
Drupal
Ektron (now Optimizely)
Google Analytics
Hubspot Sales Hub
Liferay DXP
Adobe Commerce (formerly Magento)
Adobe Marketo Engage (formerly Marketo)
Microsoft Dynamics 365
Microsoft SharePoint
Oracle BlueKai
Oracle Responsys
Salesforce DMP
Salesforce Social Studio
Sitecore Commerce
Sitecore Experience Platform
Progress Sitefinity
Umbraco
WordPress