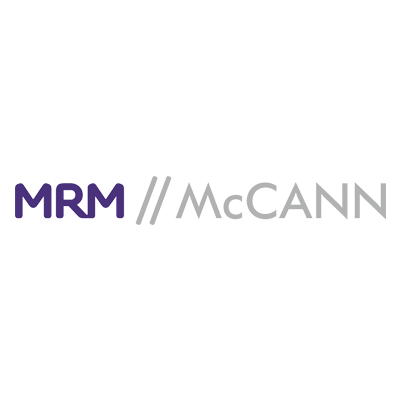 Overview:
MRM//McCann is a leading customer relationship agency that helps brands grow meaningful relationships with people.
We leverage the power of creativity, the beauty of data, and the magic of technology to nurture, encourage and sustain strong relationships between brands and their customers.
And we believe complexity can be managed. In a multi-screen, multi-platform, multi-channel world, we craft the creative technology to make the complex simple and the simple compelling. But, it only counts if we deliver; and that we do – cross-industry, cross-platform – for world-class, global clients.
We have been partnering with our partners at Adobe, Acquia and Sitecore to deliver moments that matter. Through data infused insights and engaging creative enabled through technology, we build seamless, connected experiences that result in profitable relationships.
There's no doubt MRM//McCann delivers compelling, groundbreaking, memorable results. Our expertise spans the entire Adobe Marketing Cloud and is powered by a team of certified technologists with the scale and expertise to support implementations of any size and complexity.
Quick Facts
Column 1
Holding Company:
Interpublic Group of Companies
Column 4
Product Expertise:
Acquia Cloud Platform
Acquia Lift
Acquia Site Factory
Adobe Analytics
Adobe Campaign
Adobe Commerce (formerly Magento)
Adobe Experience Manager
Adobe Experience Manager Assets
Adobe Social
Adobe Target
Drupal
Sitecore Experience Platform