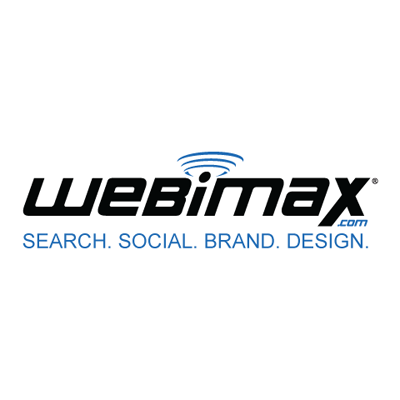 Overview:
WebiMax was created on our CEO Ken Wisnefski's core principles of actually providing a service that helps clients succeed.
Since we began as WebiMax in 2008, we have continued to learn and refine our process as the industry evolves, becoming one of the top SEO companies in the USA. Along the way, we developed advanced quality control and reporting, results-driven strategies, internal and external continuing education for our staff and a cutting-edge content development and marketing team.
With over 100 dedicated employees in the USA, WebiMax has amongst the largest pool of internet marketing professionals you will find at an SEO company. WebiMax is led by an experienced management team, which provides strategic direction and support for the company. Our management team's hands-on approach has led to WebiMax becoming multiple recipients of numerous "Best Places to Work" awards in the Philadelphia region.
We learned early on what it takes to be a successful digital marketing services company that provides the level of service and support our clients expect. Continually evolving, our years of experience have allowed us to excel even further to provide the best quality of services in all channels of digital marketing. One of the many ways we set ourselves apart from other agencies is complete transparency.
WebiMax provides routine weekly communication, monthly reporting, as well as strategy reviews to ensure each digital marketing campaign is positioned for maximum results. Our customer service first attitude, commitment to communication & transparency and our strategic reporting make us the perfect digital marketing services company for your brand.
WebiMax has built a team of over 100 online marketing professionals to help you Rule The Web. We take a custom approach with each client to create a detailed strategy with the appropriate digital marketing services that will deliver results for any digital marketing campaign.
Quick Facts
Column 4
Product Expertise:
Adobe Marketo Engage (formerly Marketo)
Drupal
Google Analytics
Hubspot Marketing Hub
Adobe Commerce (formerly Magento)
OpenText MediaBin
Optimizely Experiment
Oracle Commerce
Salesforce Marketing Cloud
Sitecore Commerce
WordPress